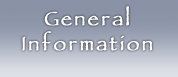 PO BOX 1256
TALENT, OR 97540
Phone: (541) 326-6808
Contact: Bronagh Keigher


[Subscriber Login]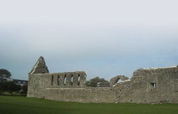 We are disappointed to have cancelled the tours scheduled for 2020 & 2021 but in the same breath we are also relieved to have avoided any potentially bad situations.

On a positive note we have managed to make adjustments and have rearranged the tours for 2022 when we expect international travel to feel normal.
Your willingness to look beyond the disappointment of this unprecedented situation has been remarkable. Thank you!
Sincerely,

Donnie and James. (Men of Worth Vacation Tours)
Men of Worth Calendar


Susanville, CA
Saturday, August 27, 2022Men of Worth in Concert Dinner 4:30 - 6:30 $15 Concert 7 - 9 pm $25 For information call Richard (530) 249-0022 / (530) 257-2274 ... Read more...



Ireland Tour Galway Connemara
Wednesday, September 21, 2022We will be on the shores of Galway Bay and the hills of Connemara; including the Aran Islands, Galway City, Lough Corrib, and the wilds of the west of Ireland. ... Read more...



Scotland Tour Lewis Harris
Saturday, October 15, 2022With visits to Ullapool, Harris Tweed Weaving Exhibition, Gearrannan Blackhouse Village, the Callanish Stones and Butt of Lewis Lighthouse. ... Read more...


View All Men of Worth Calendar...